Category Archives: my creations
Stuff I've made. From original artwork to web design, if I did it, I'll put it here.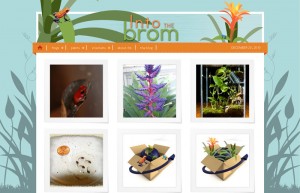 A web site I built for a good friend that hooked me up with a great vivarium and three azureus dart frogs. She's currently getting it loaded up with content. With her experience and professionalism, I'm sure Into The Brom will become a premier location for dart frog information.